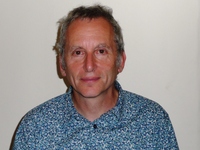 Laurence Spurling
Counselling & Psychotherapy in Central London/London City


I have had a practice as a Psychoanalytic Psychotherapist since I qualified in 1986, having originally trained as a social worker. I am a Senior Member of the British Foundation for Psychotherapy and registered with the British Psychoanalytic Council. I have worked in the NHS as a Psychotherapist and Consultant Psychotherapist for 17 years. I am a Senior Lecturer teaching psychodynamic counselling and psychotherapy at Birkbeck College, University of London, and have published a number books and articles on different aspects of psychotherapeutic treatment.


Location

City of London/Central London: Hatton Garden, London EC1N 8JY
Nearest stations: Farringdon, Chancery Lane.